Programs Offered
B.A. B.Ed. Integrated
B.A. LLB (Hons.)
B.Com. LLB (Hons.)
B.Sc. (Hons.) Chemistry
B.Sc. (Hons.) Mathematics
B.Sc. (Hons.) Physics
B.Sc. B.Ed. Integrated
B.Tech - Computer Science & Engineering
B.Tech Computer Science and Engineering with specialization in Data Science and Machine Learning (In association with Xebia)
B.Tech Computer Science and Engineering with specialization in Digital Transformation Engineering (In association with Xebia)
B.Tech - Electronics & Computers
B.Tech - Mechanical Engineering
Bachelor of Education (B.Ed.)
BBA (Entrepreneurship & Family Business)
BBA (Finance & Accounts) CMA US Integrated
BBA (Health Care Management) in association with Cygnus Hospitals
BBA (Operations Management with specialization in Supply Chain Management, Logistics & Projects Management)
BBA LLB (Hons.)
B.Tech (lateral entry) - Computer Science & Engineering
B.Tech (lateral entry) - Industrial Engineering and Management
B.Tech (lateral entry) - Mechanical Engineering
LL.M
M.Tech in Electronics & Communication Engineering with specialization in Embedded System & VLSI
M.A. Education
M.Sc. Chemistry
M.Sc. Mathematics
M.Sc. Physics
M.Tech in Computer Engineering
M.Tech in Mechanical Engineering
Applications are invited for Ph.D. programmes for session 2021-22:
On-Line Applications are invited for Doctoral (PhD) Programmes in the following departments of Manav Rachna International Institute of Research & Studies, Faridabad.
Faculty of Dental Sciences

Department of Endodontics & Conservative Dentistry
Department of Oral & Maxillofacial Surgery
Department of Oral Pathology & Microbiology
Department of Orthodontics & Dentofacial Orthopaedics
Department of Pedodontics & Preventive Dentistry
Department of Prosthodontics
Department of Public Health Dentistry
Department of Oral Medicine & Radiology
Faculty of Computer Applications
Department of Computer Applications
Faculty of Management Studies
Department of Management
Faculty of Allied Health Sciences
Physiotherapy
Physiology
Biochemistry
Nutrition and Dietetics
Faculty of Commerce and Business Studies
Department of Commerce
Department of Business Studies
Faculty of Media Studies and Humanities
Department of English
Department of Journalism and Mass Communication
Faculty of Engineering
Department of Computer Science and Engineering
Department of Civil Engineering
Department of Biotechnology
Department of Automobile Engineering
Department of Mechanical Engineering
Department of Electrical and Electronics Engineering
Department of Electronics and Communication Engineering
Department of Physics
Department of Mathematics
Department of Chemistry
Faculty of Behavioral and Social Sciences
Department of Economics
Department of Applied Psychology
Department of Social and Political Studies (Social Work)
Tentative Schedule for PhD Admission
Last Date of Receipt of Application
:
04th July 2021
Date of Entrance Test
:
10th July 2021
Declaration of Merit on the basis Ph.D Entrance Test
:
13th July 2021
Respective department to discuss area of research & presentation
:
From 14th July to 17th July 2021 in the university working hours
Date of Interview / Presentation before respective DRC
:
From 19th July to 21st July 2021
Declaration of Final Result for Ph.D Admission
:
24th July 2021
Verification of relevant documents in respect of eligibility
:
26th July to 14th August 2021
Announcement and admission process for waiting Candidates
:
16th July to 24th August 2021
Last Day of Admission
:
25th August 2021
Orientation and commencement of Classes
:
28th August 2021
Highlights:
Ardent researchers and academic leaders as Ph.D Guides/Supervisors
389 filed/granted patents by students and faculty
Over 4300 Research papers in International/National Journals and Conferences
Rigorous coursework and specialized training on SPSS
Eight Research and Innovation Clusters
Mentorship programs to provide guidance on professional skills
Strong research advisory committee for each doctoral students
Weekly interaction with Supervisor mandatory with focus on Quality
Academia and Research lab tie-up to catalyze research and enhance the quality of research
Top Reasons to choose Manav Rachna for your Research:
Ardent researchers and academic leaders as Ph.D Guides/Supervisors
Mentorship programs to provide guidance on professional skills
Strong research advisory committee
Six monthly progress report
Academia and Research lab tie-ups to catalyze research and enhance the quality of research
Enhanced Classroom Teaching
Group Projects and Mandatory SPSS training
Allocated Reading Room in Library and Ph.D. dissertation consultant room
A dedicated Infrastructure facility for PhD scholars with state-of-the-art lounge for students and faculty interaction
Training on open source research tools
Provision of remote access to all the scholars for accessing library database
Collaboration with Foreign universities
Regular monitoring of research progress through dedicated Research Advisory Council for each student with eminent guest faculty
Opportunity to publish papers in National and International journals as a part of the program.
Key features of the Library Network include:
Access to a network of 22 Department, Faculty of Central Library on the Campus
Fully web-based operations and services
My Account, Ask a Librarian Service
Access to over 1,35,000 print books
e-Readers Kindles
e-Books package comprising of over 1,45,000 books
Over 30,000 E-Journals from leading publishers and societies like IEEE, ASME, ASCE.
Institutional membership of Developing Library Network offering access to over 5000 libraries across South Asia
UGC Digital Library Constoritum e-Shodh Sindhu
Institutional Membership of the American Library
Theses, Project Reports and Dissertations
If you have any query, please call at 0129-4259000or mail at admissions@manavrachna.edu.in
Admission Procedure
A 90-minute Entrance Test of 70 Marks will be conducted in the month of August in the University Campus and is mandatory for all candidates
The syllabus for the entrance test shall consist of 50% of Research Methodology as Part-A and 50% shall be subject specific as Part-B.
40 MCQs in Part-A and Part-B each and one mark will be awarded for each right answer.
The candidates who qualify UGC/CSIR (JRF)/M.Phil and UGC NET examination are exempted for the Entrance Test.
Students who qualify the Entrance Test and the exempted candidates shall be called for the Personal Interview (30 Marks).
About Manav Rachna International Institute of Research and Studies
Manav Rachna International Institute of Research and Studies (MRIIRS, Formerly MRIU), Deemed-to-be-University under section 3 of the UGC Act, 1956, and a NAAC accredited 'A' Grade Institution, and has been awarded QS 5-Star for Teaching, Employability, Academic Development, Facilities, Social Responsibility and Inclusiveness, and QS 4-Star rating for the Program Strength of its Computer Science and Engineering degree courses. MRIIRS is a visible symbol of knowledge & experience providing high-quality education in the fields of Engineering & Technology, Health & Applied Sciences, Management, Computer Applications, Hotel Management, Commerce, Dentistry, Humanities, Media, Architecture, Design, Liberal Arts, Economics, Psychology and many more. Manav Rachna International Institute of Research and Studies is also the Founder Member of the prestigious "College Board's Indian Global Higher Education Alliance".
The Manav Rachna Panorama
32,000+
ALUMNI IMPRINTS GLOBALLY.
500+
Reputed MNCs & INDIAN CORPORATE PATRONISING MREI.
56+
GLOBAL ACADEMIC COLLABORATIONS.
579
FILED/GRANTED PATENTS.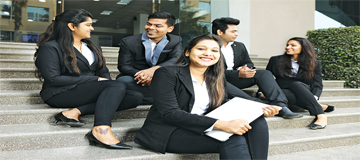 13
ARE THE COUNTRIES FROM WHICH MREI STUDENTS ARRIVE.
7305
RESEARCH PAPERS IN INTERNATIONAL/NATIONAL JOURNALS AND CONFRENCES.
EXCELLENT TRACK RECORD OF PLACEMENT YEAR AFTER YEAR
80+
ALUMNI & INCAMPUS START-UPS. ARE THE COUNTRIES FROM WHICH MREI STUDENTS ARRIVE.
TESTIMONIALS
""I had wonderful & satisfying experience doing Ph.D from Manav Rachna International Institute of Research and Studies (MRIIRS, Formerly MRIU). After my enrolment in the Ph.D program through a transparent admission process, my entire journey passed without stress or anxieties, due to full support received in the University. The University facilitates all the needs at every step in the process of Ph.D. There is good synchronization within the University departments, so that the scholar can fully concentrate on the research. The learning has been great with effective application in my work area. I can confidently say that 'MRIIRS Ph.D does make a difference'. In fact, MRIIRS is doing a remarkable service towards betterment & advancement of the society.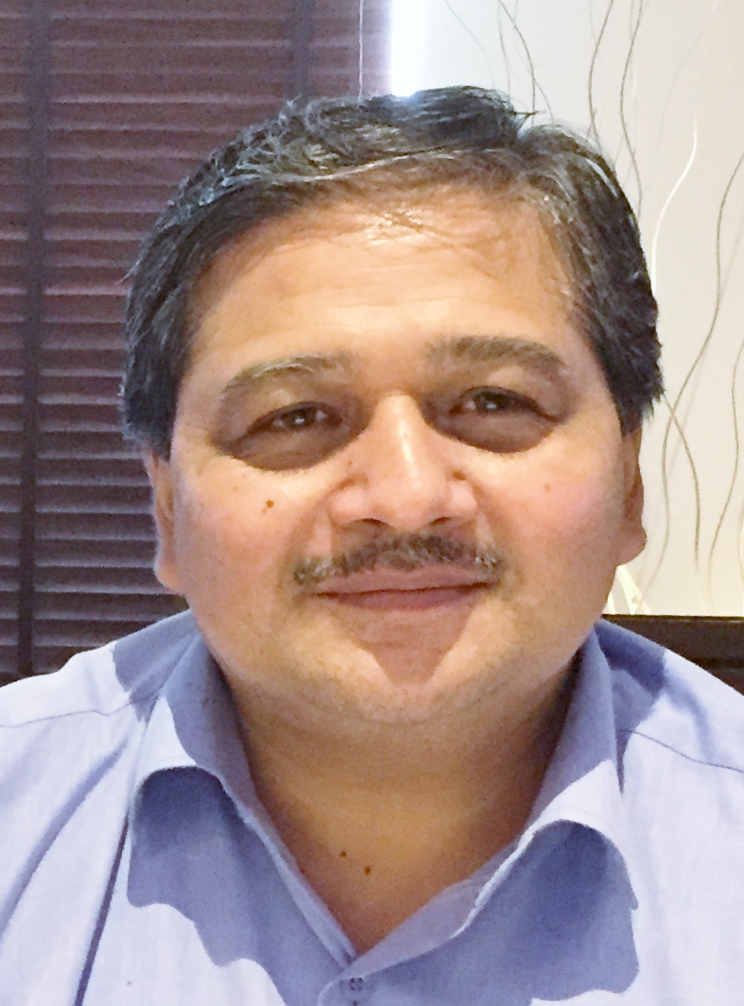 – Dr. Vishwajeet V Jituri,
National Manager – Business Development, Toshiba India Pvt. Ltd
"I have been a proud student of Manav Rachna International Institute of Research and Studies, Faridabad. My academic journey of Doctoral studies in Psychology has been a wonderful experience with brilliant academic discipline and highly qualified teaching staff. With MRIIRS, a student is groomed with an international exposure of interacting with academic staff of foreign universities both through video conferencing and real-time discussions while they are invited to the campus.
MRIIRS gives us 360 degree learning experience from academics to socio-cultural participation and awareness, as the university has a human rights approach through its Dr. O.P Bhalla Foundation dedicated to grassroots social empowerment, and I continue being associated with the Foundation with my humble contributions towards social work and gender justice
Ingratitude wishing MRIIRS more bigger meaningful success ahead.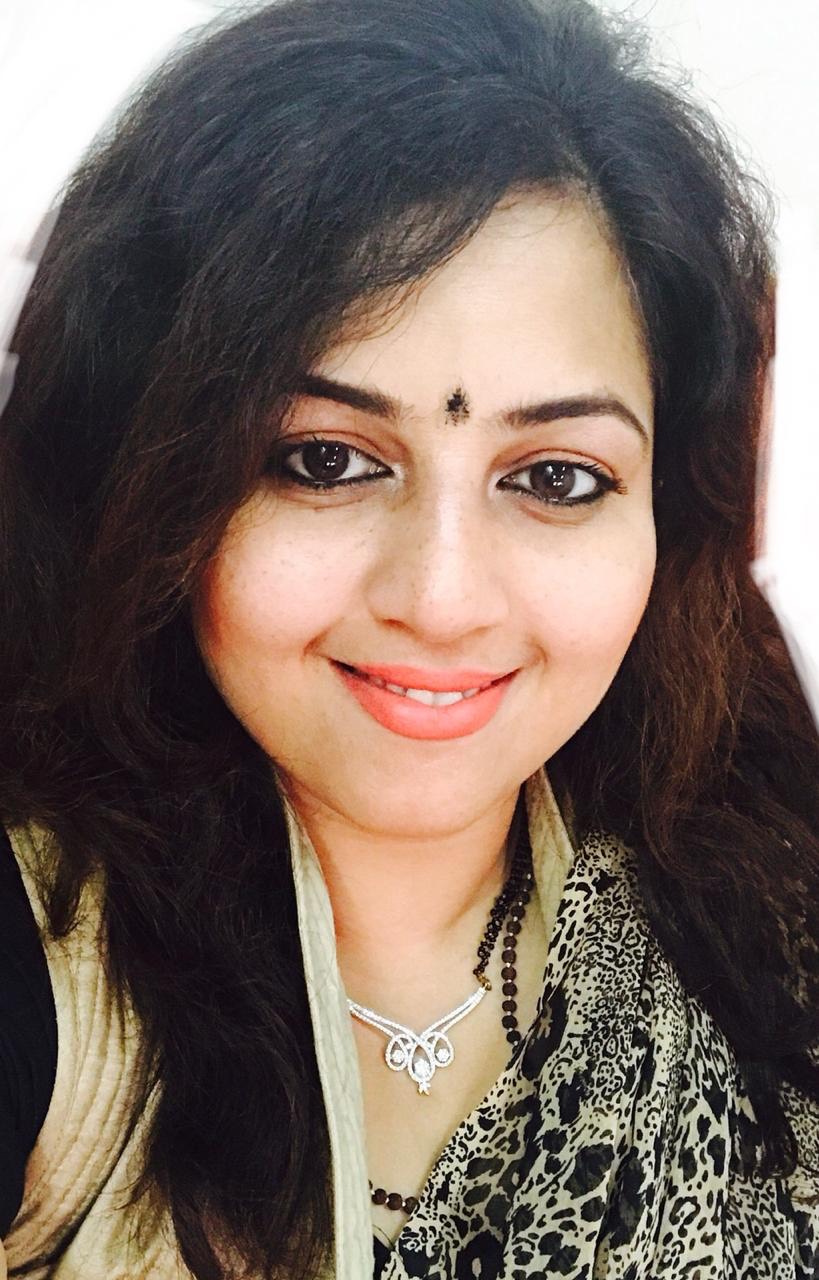 – – Dr. Gouri Shankar Tenginkai,
Member Advisor, National Commission for Protection of Child Rights & Member, CBFC, Delhi, India
Desirous to accomplish Doctorate in an opportune manner with educational excellence, MRIIRS is the best option!!
I've got amazing learning experience with MRIIRS from selection process to completion of my PhD. MRIIRS has got highly open education environment that facilitates full liberty to explore the research in your own way. There is a strong appreciation of innovative ideas with a blend of traditionally proven research techniques. Both inside & outside classroom sessions are very interactive and expand our knowledge with the help of debates & critiques of real industrial illustrations. Faculties & staff follow the open door policy with round the clock support. Association with MRIIRS not only enhances one's knowledge to achieve operational excellence, but they also inspire to build a culture of high performance in efficient time.
Proud to be a MRIIRS Alumni. Thank you MRIIRS!!"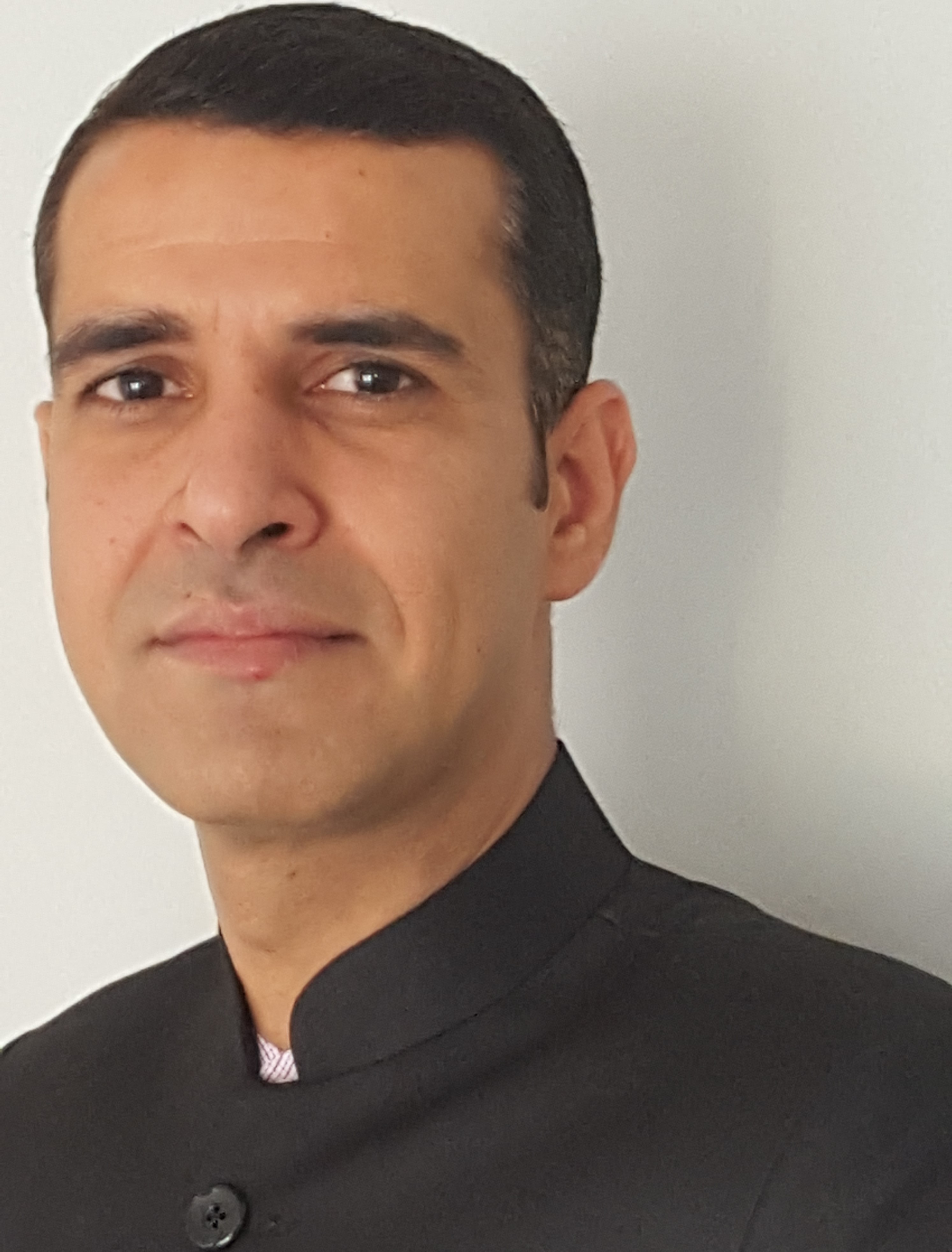 – Dr. Neeraj Malik,
Chief Operating Officer, Teknospire, Bangalore
"It was a great opportunity for me when Manav Rachna Institute of International Studies started the Ph.D program in 2009. The institute offered researcher an opening to undergo research with very good infrastructure in terms of classroom sessions, laboratories, libraries etc. I thank all the members of the Management and the faculty members for all the support extended to the Ph.D Scholars."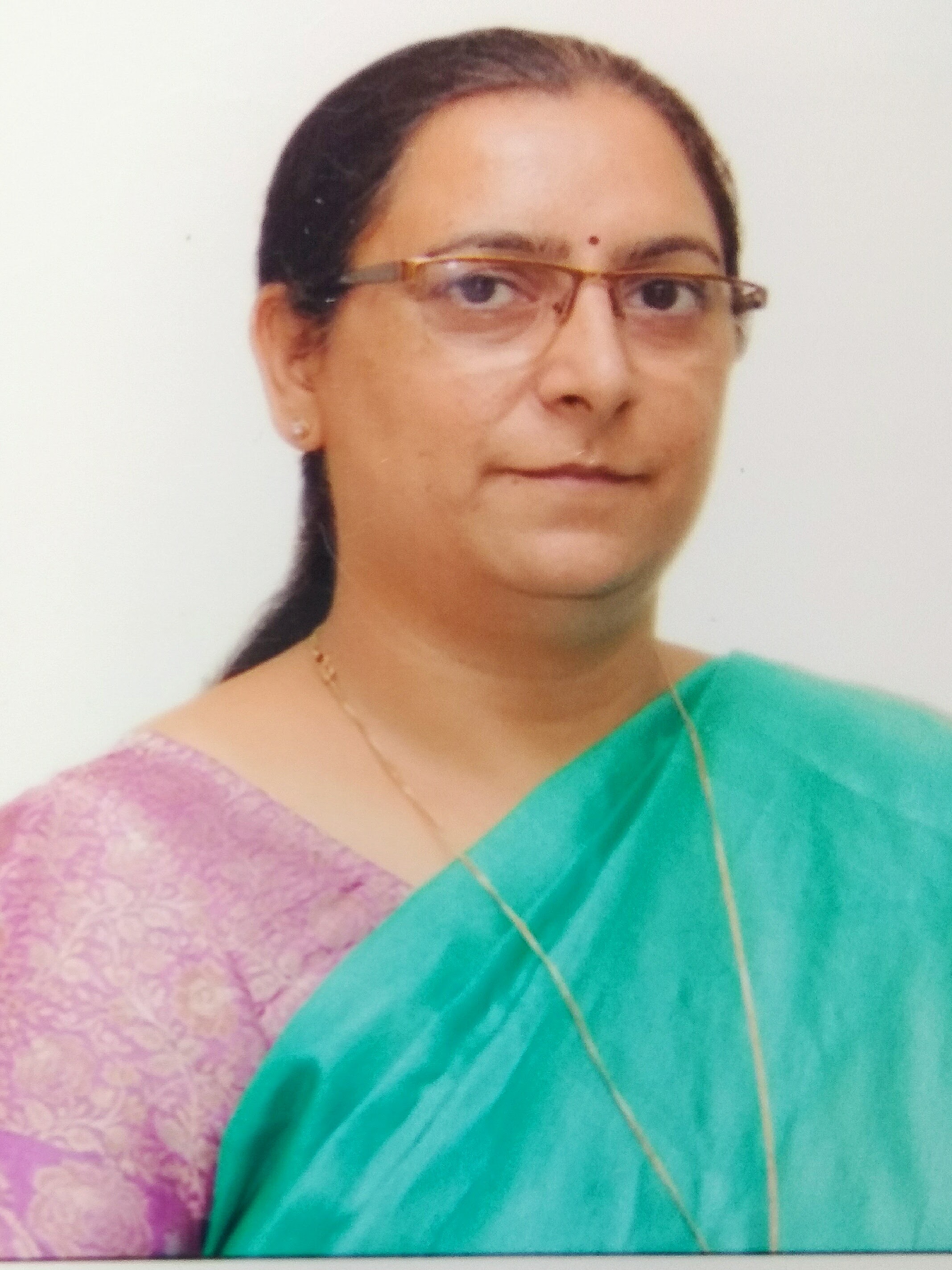 – Dr. Manju Mam,
Director- CAMPS, National Power Training Institute
I had joined PhD course in MRIIRS in 2018 and the experience has been great so far. Right from the time when I started exploring about the PhD with MRIIRS till now when my coursework has got completed, all along I have found the environment very fair and professional. Our professors, teachers and support staff are very receptive, helpful, dedicated and knowledgeable. They are keen to support with the student's best interest in mind, and have been guiding us the right way to pursue the coursework and research.
I am confident that this wonderful support and enabling environment of MRIIRS will take my learning and research competence to the next level, and help me complete my PhD degree in due time.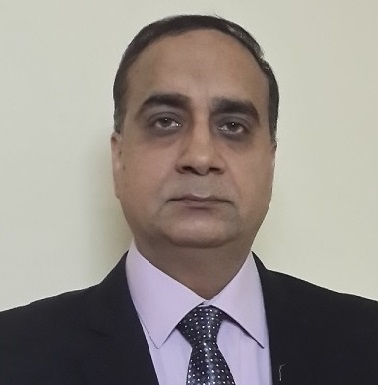 – Mr. Ajay Bhatia,
Visiting Faculty at Bharati Vidyapeeth Institute of Management & Research
"It took me long to take a call on doing my PhD and making my hidden desire come alive. The doctoral program in Manav Rachna was first only a choice of convenience as it is in vicinity of my residence. But once into it, I was proud of my decision. The faculty is very cooperative and meticulous. The teaching faculty is just amazing. I had the opportunity to be taught by experienced and talented teachers namely Dr. Sushma Batra and Dr. N.K. Chadha. Both of them made the whole process so easy with their expertise and wisdom.
I thank each one who has contributed in making it a success although it is just the beginning."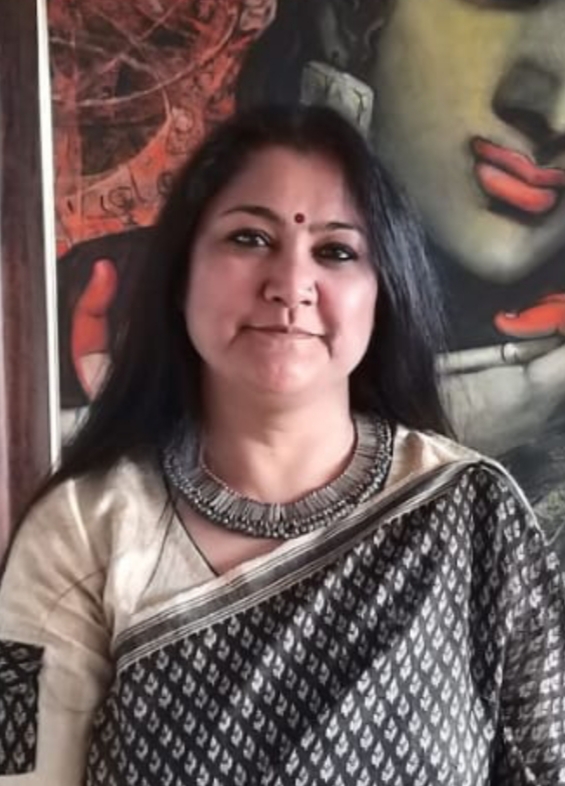 – Ms. Vinita Berry,
PhD scholar, FBSS; Executive Director, Spectrum
"Manav Rachna offers a wonderful platform for fulfilling the aspirations of being a researcher with its doctoral program. It's well defined and structured outline of the program helps fulfilling many dreams. It gives a wonderful opportunity to work under dynamic, enthusiastic and highly qualified guidance from the supervisors, who motivates the students and provides constant support to achieve their goal. I am lucky to be a part of this PhD program and to be able to accomplish my dream of being a doctorate."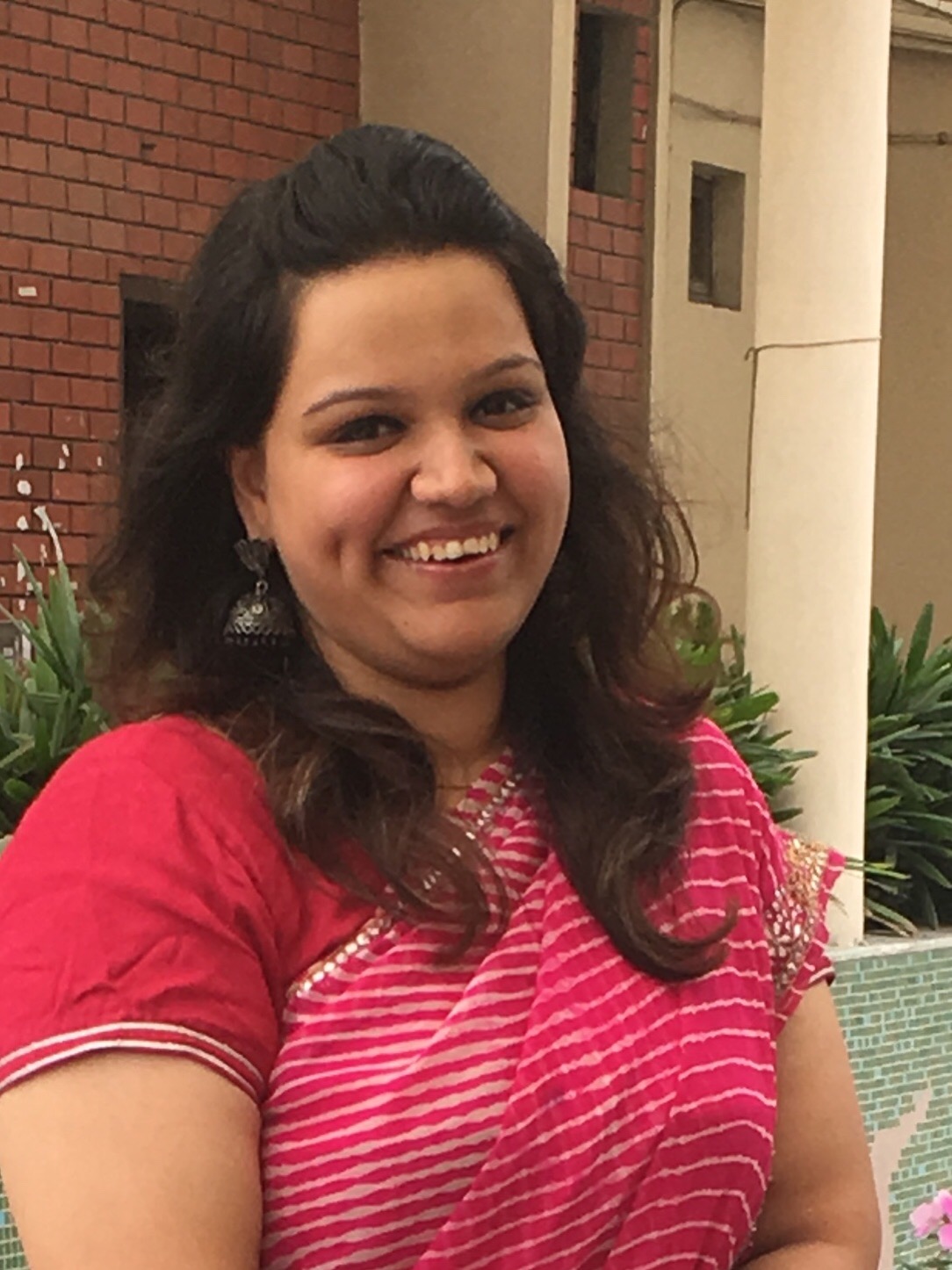 – Dr. Nupur Gosain, Assistant Professor-Psychology,
Shaheed Rajguru College of Applied Sciences for Women, University of Delhi