Programs Offered
B.Tech Computer Science and Engineering
B.Tech Computer Science and Engineering (with specialization in Artificial Intelligence & Machine Learning) in association with Xebia
B.Tech Computer Science and Engineering (with specialization in Cloud, DevOps & Automation) in association with Xebia
B.Tech Computer Science and Engineering (with specialization in Cyber Security & Threat Intelligence) in association with Quick Heal
B.Tech Electronics and Computer Engineering with Specialization in VLSI Design and Verification in association with TrueChip
B.Tech Electronics and Computer Engineering(Specialization in Healthcare Technology) in association with Sahai Research labs
B.Tech Mechanical Engineering (with specialization in Smart Manufacturing and Automation)
B.Tech Electronics and Computers Engineering
B.Tech (lateral entry) - Computer Science and Engineering
B.Tech (lateral entry) - Computer Science and Engineering (with specialization in Data Science and Machine Learning) in association with Xebia
B.Tech (lateral entry) - Computer Science and Engineering (with specialization in Digital Transformation Engineering) in association with Xebia
B.Tech (lateral entry) - Electronics and Computers Engineering
B.Tech (lateral entry) - Mechanical Engineering (with specialization in Smart Manufacturing & Automation)
B.Sc. (Hons.) Chemistry
B.Sc. (Hons.) Mathematics
B.Sc. (Hons.) Physics
B.A. LLB (Hons.)
BBA LLB (Hons.)
B.Com. LLB (Hons.)
BBA (Health Care Management)
BBA (Finance and Accounts)
BBA (Entrepreneurship and Family Business)
BBA (Operations Management)
B.A. B.Ed. Integrated
Integrated Teacher Education Program (Pre Primary-Primary) - Arts Stream
B.Sc. B.Ed. Integrated
Bachelor of Education (B.Ed.)
Bachelor of Education (B.Ed.) Special Education (Learning Disabilities)
Integrated Teacher Education Program (Pre Primary-Primary) - Science Stream
M.Tech Computer Engineering
M.Tech Electronics and Communication Engineering (with specialization in Embedded System and VLSI)
M.Tech Mechanical Engineering
M.Sc. Chemistry
M.Sc. Mathematics
M.Sc. Physics
LL.M (One Year)
LL.M (Two Year)
Education Loan Facility
Manav Rachna has collaborated with Punjab National Bank to facilitate its students who are interested in availing education loan.
Contact:
Mr. Nikhil Raina
Education Loan Coordinator
E-mail: educationloanhelp@mrei.ac.in
Mob: +91-9599655227
Manav Rachna Group has also tied up with Credenc to help students avail education loans easily from a number of banks and NBFCs. The education loans are offered based on the credit history of the co-applicant and academic performance of the applicant. https://www.credenc.com/financial-aid-manavrachna
Contact :
Mr. Aashit
Mob: +91–9417770600
Scholarships for students on the basis of marks/CGPA
UG level programmes (Except B.Tech. Mechanical Engg. Industry Integrated, B.Ed., B.Ed. in Special Education and BDS Programme)
*Scholarship criteria for B.Ed. programme would be similar to PG Programmes other than LL.M.
| Marks / CGPA in Qualifying Examination | Tuition Fee Waiver |
| --- | --- |
| 90% and above | 100% |
| 85% to 89.99% | 50% |
| 80% to 84.99% | 25% |
Manav Rachna University (MRU)
Manav Rachna University (MRU) is a State Private University (established by Haryana State Legislature Act No 26 of 2014 & under section 2(f) of UGC Act 1956), evolved from Manav Rachna College of Engineering (MRCE, established in 2004), is a NAAC Accredited 'A' Grade Institution rated AAA for Engineering in the Best Engineering Colleges Survey 2019 by Careers 360. Manav Rachna University has been bestowed with QS I-Gauge Gold rating. MRU is the Founder Member of the prestigious "College Board's Indian Global Higher Education Alliance".
Get Manav Rachna University's Advantage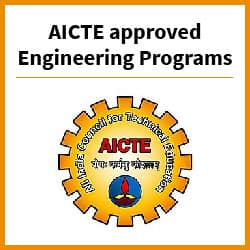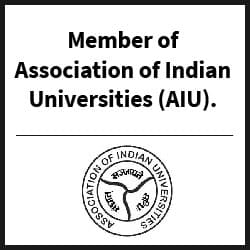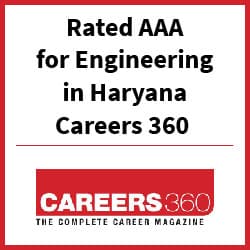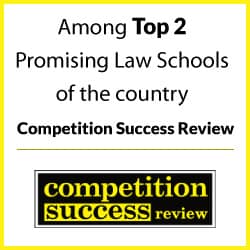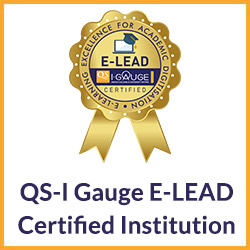 Testimonial
"Department of Chemistry, MRU not only focuses on teaching but also tries to make students learn scientific methodology and effective communication with their strong curriculum. For this, they organize conferences and workshops on contemporary subjects for the knowledge upgradation. A well-equipped research and instrumentation center is also available. The teachers are very friendly and supportive; and are always ready to help in the best possible manner."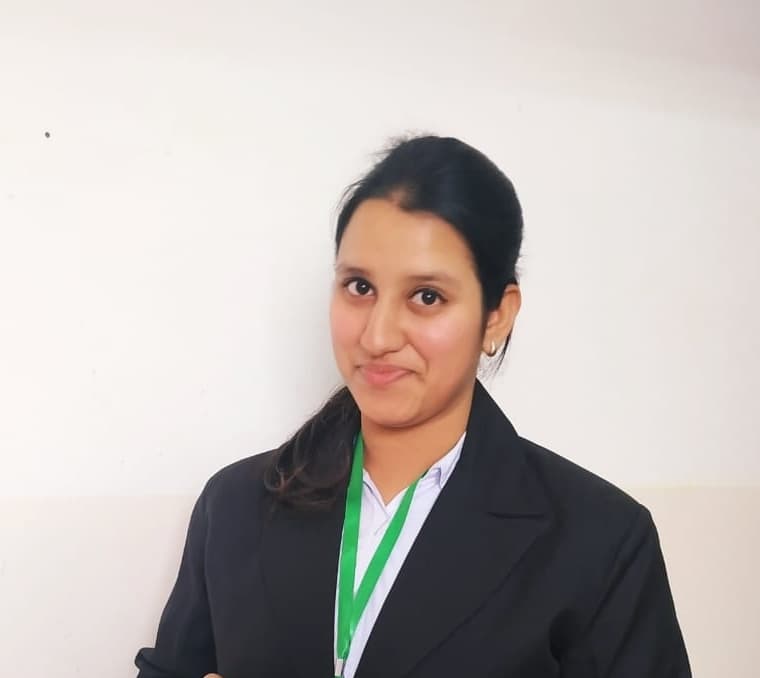 "I would like to thank Manav Rachna Placement Cell which has helped me to achieve the job I deserve and has tie up with many renowned corporates that offer us to grow. The teachers have helped a lot in preparing us as per the demands of the industry. MR is the place which helps you to develop your own personality. Thanks once again for placing me well in NIIT Technologies.: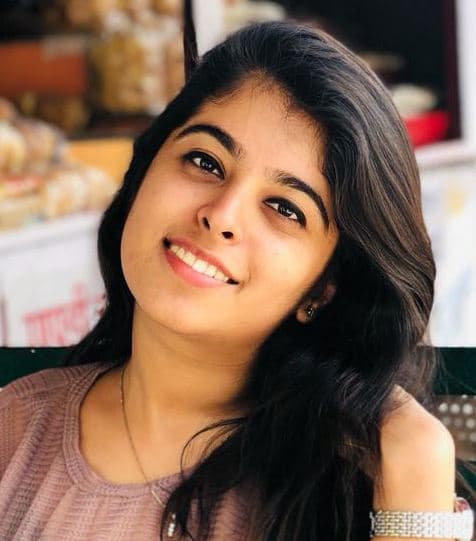 "In 2008, MRCE (now Manav Rachna University) provided me with an opportunity to be a part of an off-campus career opportunity at Nokia. It has been 11 years since then and I am grateful to my teachers and mentors at MRCE for shaping and enriching my educational background."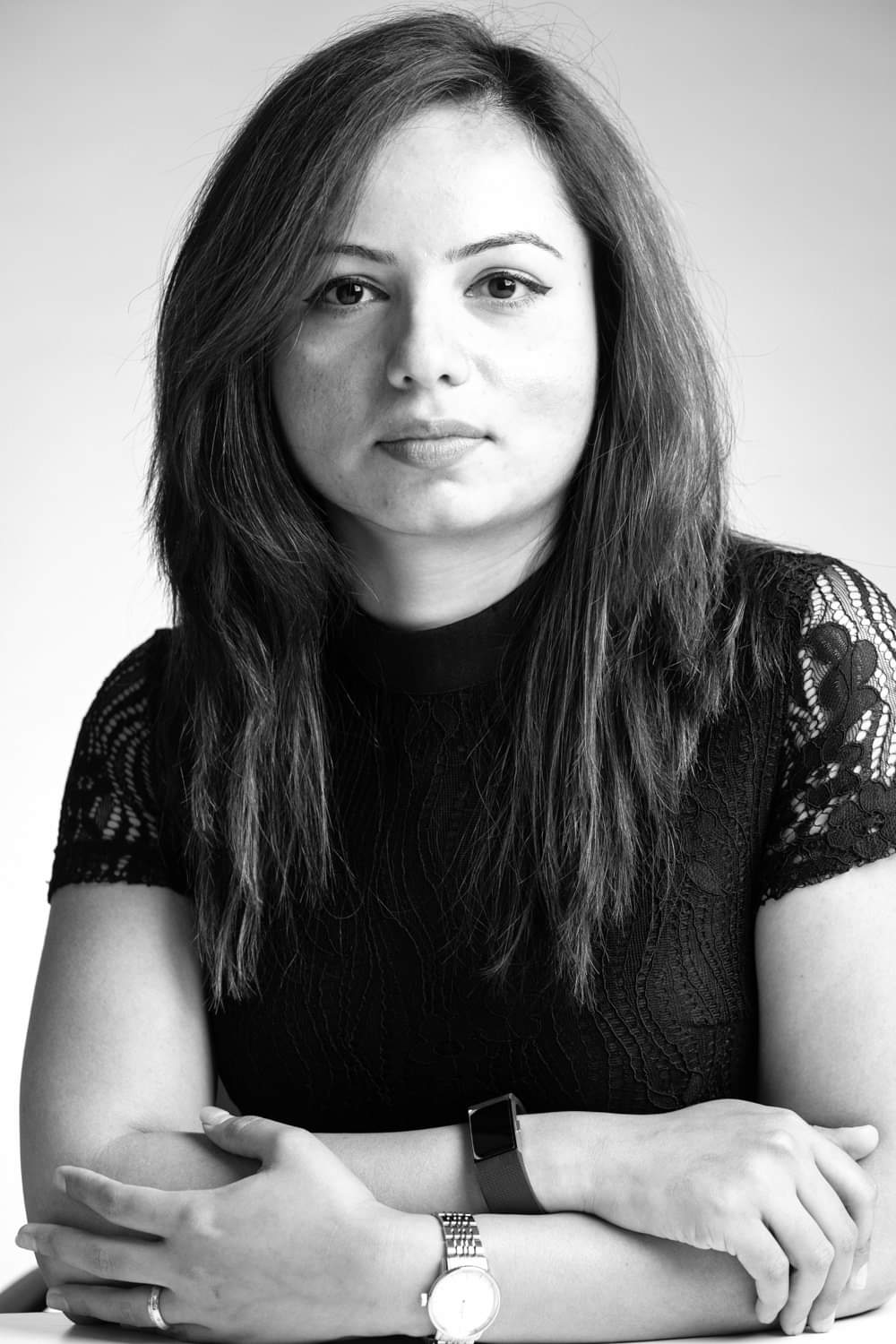 Rachna Sharma
B.Tech ECE (Batch: 2004-2008)

Manav Rachna Educational Institutions Network